Part of the 4As team was lucky to make a trek to Calgary for the 2022 Western Arts Alliance (WAA) conference. WAA iss a community of presenters and managers who collaborate to bring performing arts to audiences in the Western region of the United States and Canada. In fact, the conference is so focused, several times I was asked directly, "Are you a presenter or an artist?"
"Neither," I responded. 
Well, that always caused a double-take. 
Showing up as an advocate and activist at a conference focused on presenters and artists definitely makes one stand out. But it was all the more exciting to converse with presenters and artists about our mission. Everyone, and I mean everyone, was delighted and inspired by our mission, vision, and aspirational goals.
And it was an opportunity to continue our "listening tour" to assess where we might fit and how we add value in the arts and culture community.
The WAA conference felt unique in the array of talent presented in Calgary. There were nightly performances (presented by managers auditioning their talent) with inspirational and thrilling artists. Rather than a dry cultural conference that is ironically devoid of culture, the WAA conference showed off the talent and entertained the attendees.
Further, they leaned into their words by heavily featuring Native artists. Since this was my first appearance at WAA, I don't know if they always prioritize Native musicians, dancers, and performers or whether this was unique to Calgary or the West in general. Regardless, it was an exciting element.
Also, I was reminded that Calgary is a vivacious, exciting city full of culture and creativity, youth and fun. Being at the foothills of the Rocky Mountains, this city's combination of city, mountains, arts and culture felt like an ideal combination for an idyllic life.
Especially the "commitment to art" part.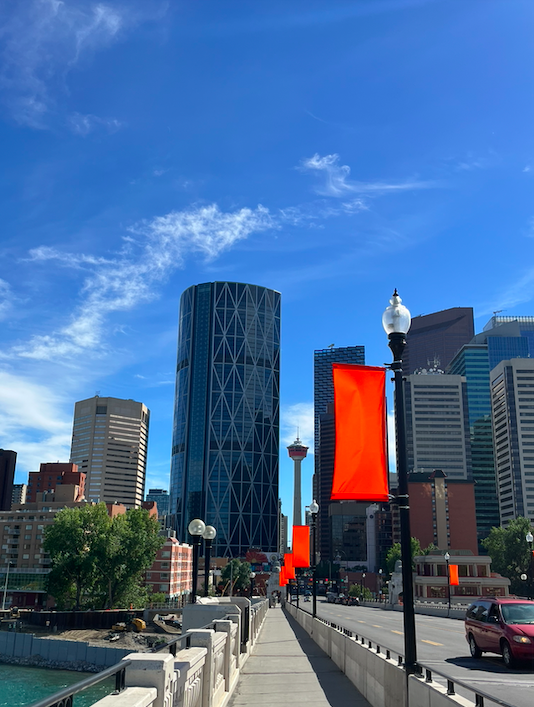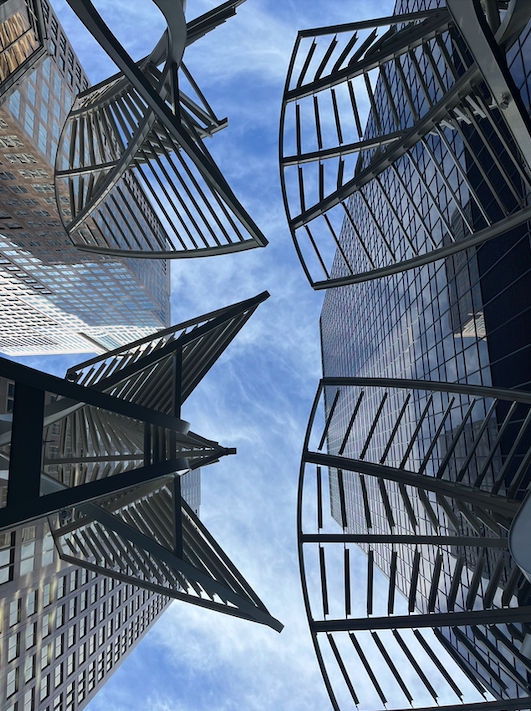 For me, the highlight of the entire conference might have been the address from former Calgary mayor, Naheed Nenshi. Mr. Nenshi told the crowd he was petrified for the future of the world based upon a five element "perfect storm" of societal cataclysm: climate, war, race relations, pandemics, and the growing gap between rich and poor. 
Mr. Nenshi made his address in a cavernous ballroom while standing to the side of the lectern, ignoring the microphone, and generally speaking to the ground or with his eyes closed. He was not the most dynamic speaker (says the actor obsessed with public speaking). Yet the entire conference hall leaned forward on their seats. He had the Hyatt Hotel ballroom absolutely in the palm of his hand. 
Listing and detailing his five concerns about the future of our planet was initially depressing and demoralizing. But then he ended with triumphant optimism that the hope for our future is love.
Oh, and art.
Art. Art is the answer. Because art comes from love and acceptance and self-expression and mutual support and commitment to truth.
And just like we at 4A Arts say, "equitable access to all arts for all people can help tackle almost all problems."
Not only was Mr. Nenshi's message inspiring and compelling, but it was also gratifying – it reminded me that we at 4A Arts are working directly to quite literally save our country and the world.
Because, as we all know, art is the answer.
(Below, you get a snippet of this inspiring Calgary leader. This is not his speech at the WAA Conference, but it's still a good one…)