4A Arts
AMERICAN ALLIANCE OF ARTISTS AND AUDIENCES
About 4A Arts
4A Arts (American Alliance of Artists and Audiences) believes Arts & Culture are basic human rights, and we are working to DEMOCRATIZE, CATALYZE, and PRIORITIZE arts and culture in America.
"Everyone has the right freely to participate in the cultural life of the community, to enjoy the arts and to share in scientific advancement and its benefits."
— Universal Declaration Of Human Rights
OUR MISSION
We believe that arts and culture are basic human rights and powerful tools for building a whole and healthy society. 4A Arts will work to democratize, catalyze, and prioritize arts and culture in America.
DEMOCRATIZE: Advance knowledge about the role of arts and culture in American society and remove barriers to arts and culture participation.
CATALYZE: Ignite citizen action to mobilize around and engage with arts and culture.
PRIORITIZE: Champion greater investment in the creative economy at all levels of government.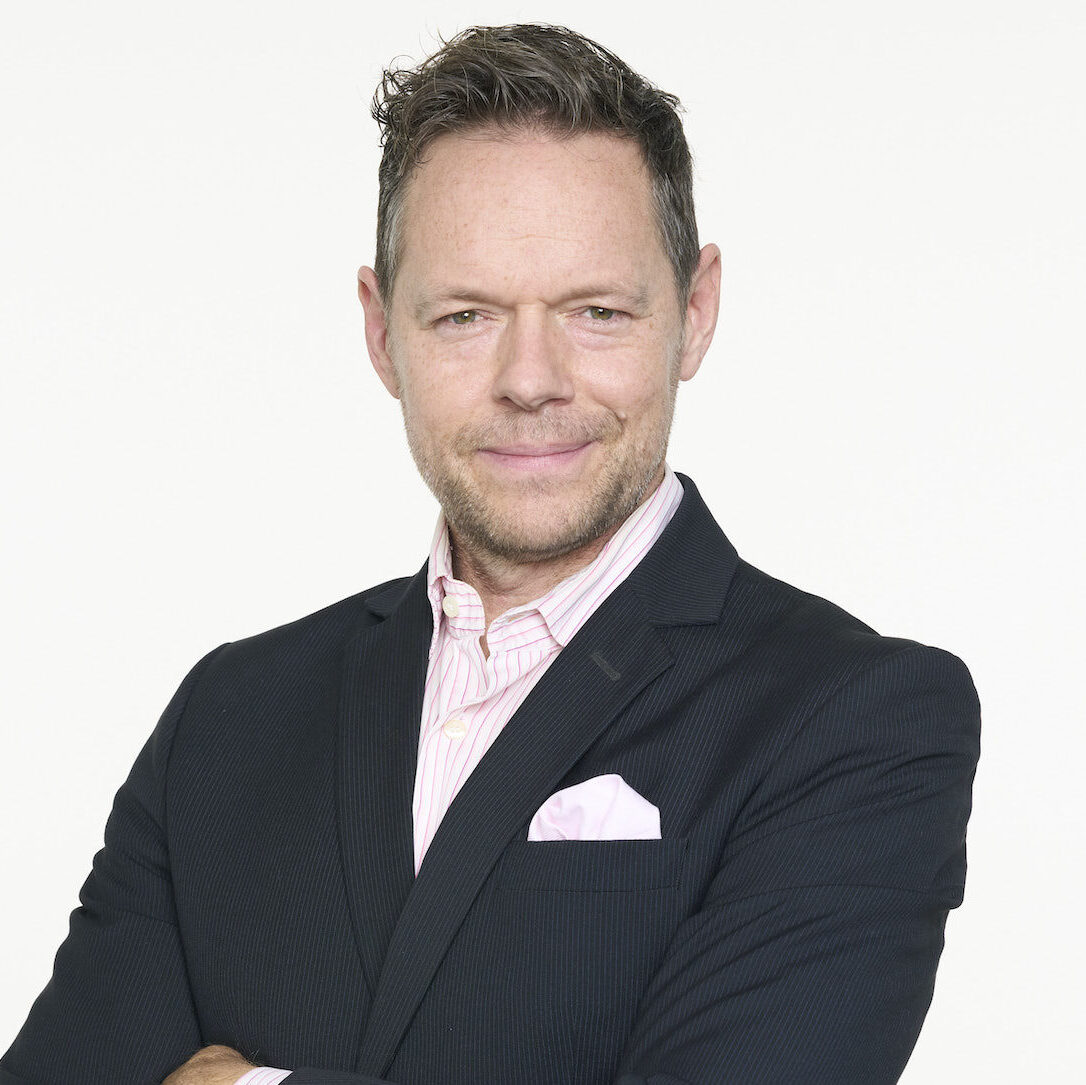 Gavin Lodge
Executive Director
Actor, entrepreneur, political strategist, and father of two, Gavin Lodge comes to 4A Arts with a unique perspective on arts and culture in America. A 20-year veteran of stage and screen, Gavin grew up in suburban Colorado and traversed the country in his work with political campaigns at the senate and presidential levels as well as touring for shows.
Read more about Gavin. . .
After studying international affairs and philosophy at the University of Colorado, he worked as a field organizer in the Iowa Caucus followed by the role of "body guy" to then-candidate Senator Maria Cantwell of Washington State. Politics empowered him to move to New York City to pursue a performing career. Ultimately, he performed in multiple Broadway shows (including 42nd Street, Spamalot, and Priscilla, Queen of the Desert) as well as regional theater, national tours and several network television appearances.
Though he was thrilled every time he stepped onto a theatrical or sound stage, Gavin was equally happy to take on leadership roles in his local union and later his kids' PTA.
With the Covid-19 pandemic, Gavin jumped back into the political realm, working as a strategist for Bryson Gillette, a minority-owned PR firm focused on politics and public affairs. He also volunteered for Be an #ArtsHero, an arts advocacy movement blossoming during the first few months of the pandemic. During his time with Be an #ArtsHero, he was part of a team that successfully lobbied for a first-of-its-kind hearing on the creative economy in front of the House of Representatives Small Business Committee.
Gavin lives in rural Connecticut with his partner (a composer and orchestral conductor), his TikTok-dancing daughter (who is musically gifted in unparalleled ways) and his soccer-playing son who recently told him "Dad? I'm just not into concerts and theater stuff." As he told his son, Gavin believes there is much more to American arts and culture than "concerts and theater stuff." From the video games his son loves to play to low-rider paint jobs to streaming television series while sitting on the couch, Gavin sees American arts and culture as an inclusive, "big tent" spectrum where everyone is an artist and everyone is a member of an audience.
Whitney S. Christiansen
Director of Research
Whitney S. Christiansen is a native Kentuckian with an interdisciplinary background in arts, education, and advocacy. She spent nearly a decade teaching secondary English and drama in public schools, receiving a master's in Interdisciplinary Humanities from the University of Louisville in 2017, where she received that year's Grady Nutt Award for the year's most creative directed study project, "Summoned," an interdisciplinary practicum that combined research on medieval morality plays and Marlowe's Doctor Faustus with contemporary concepts of costume and set design.
Read more about Whitney. . .
From 2009-2015 she was a cast member and later director for the Kentucky Highland Renaissance Festival, where she inaugurated and directed the festival's teen cast, who developed two stage shows in the commedia dell'arte tradition.
Leaving the classroom in 2019, Whitney received her second master's degree from Colorado State University in Arts Leadership and Cultural Management, where she began working with Be An #ArtsHero, a grassroots campaign dedicated to bringing COVID relief to Arts Workers (now Arts Workers United.) She was the researcher on staff for AWU's lobbying team for the U.S. House Small Business Committee's January 2022 hearing on the creative economy, and for Ovation TV's The Green Room with Nadia Brown, an educational comedy show about the creative economy that launched in March of 2022. Formerly the general manager of the Center for Music Ecosystems, Whitney heads up 4A Arts' new research initiative alongside her work managing central operations.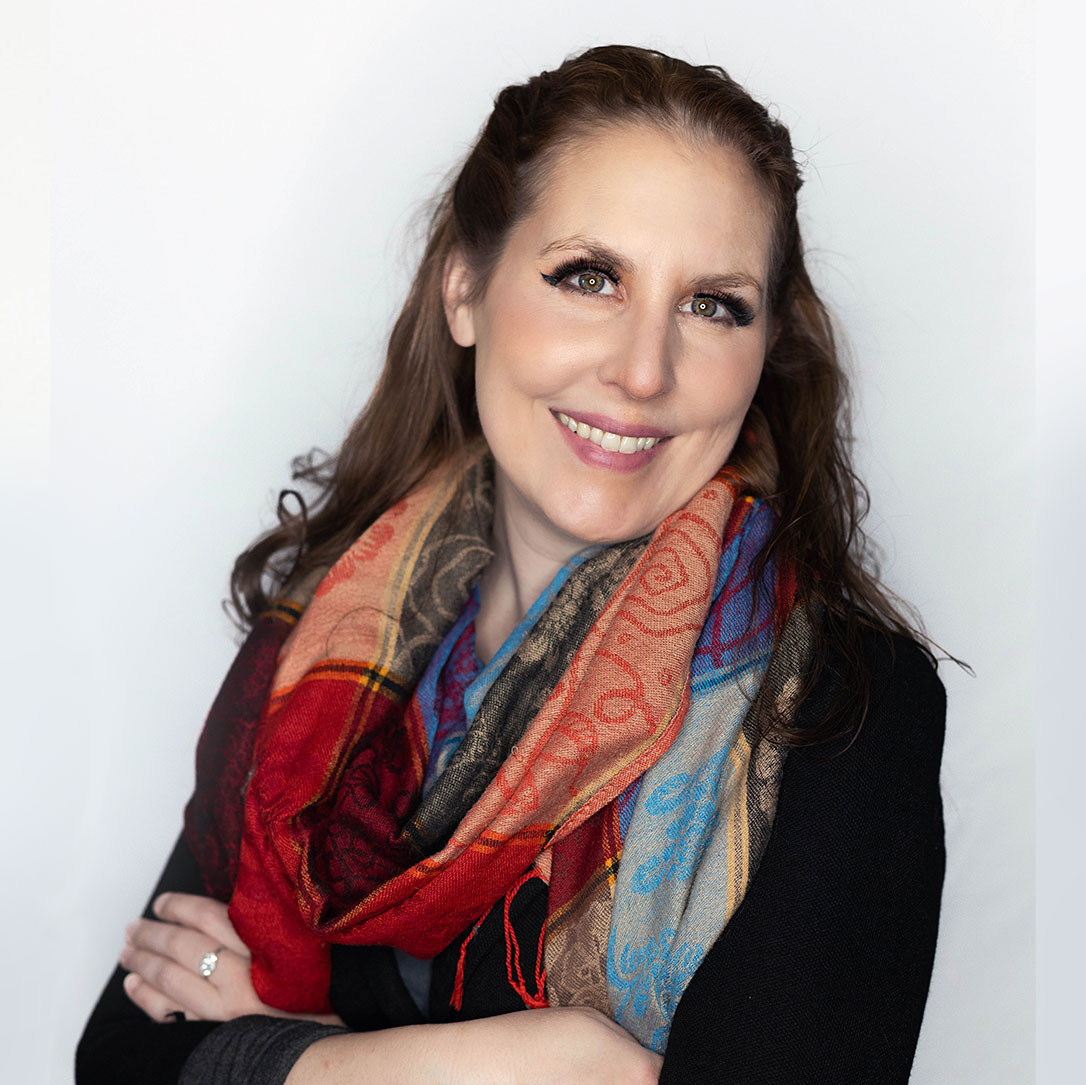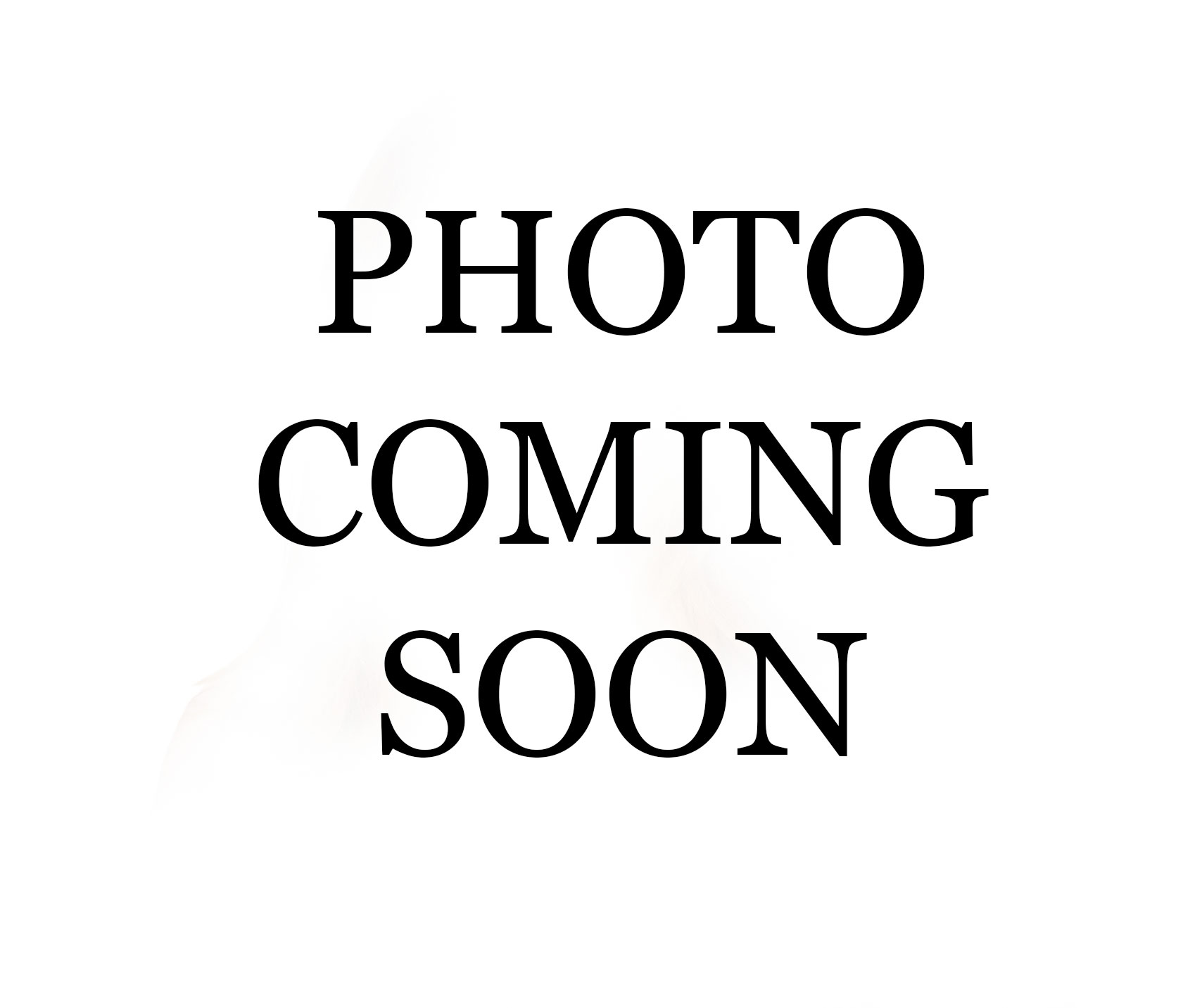 Elena K. Holy
General Manager
Elena K. Holy is proud to join the 4A movement as General Manager. Her 30+ year arts management career includes NYC's non-profit Roundabout Theatre Company, commercial Broadway and Off-Broadway at Richard Frankel Productions, and founding and running The Present Theatre Company,  where she co-created the New York International Fringe Festival (FringeNYC). FringeNYC was once the largest multi-arts festival in North America – with an all-volunteer staff of 100 people, 2,500+ additional volunteers, and 5,000 artists representing 200 companies from all over the world, producing nearly 1,100 performances annually, with many now-famous alumni and productions.
Read more about Elena. . .
As Producer, Holy was awarded the 1997 New York Magazine Award for her "creativity, vision and enterprise". In 2006, she was named one of New York Magazine's "Influentials" because she "turned the Fringe Festival, which she founded in 1996, into Sundance for the theater crowd – a place where anyone with an idea and a tiny budget can get noticed. Urinetown, the 1999 Fringe musical that made it to Broadway and won three Tonys, is the most extreme example, but more than a dozen Fringe shows have gone on to significant Off Broadway runs. Her triumph: retaining the fest's brilliant lunacy amid commercial success."
Other achievements include the 2007 Mayor's Award for Arts & Culture, serving as a Tony Awards Nominator from 2008, and being named an Indie Theater Hall of Fame "Person of the Decade" in 2015. As FringeNYC ended (and the pandemic began) she became Interim Managing Director at SHADOWLAND STAGES in beautiful Ellenville, New York where she and husband Kevin share a home with their two westies, Daisy and JuneBug. She serves as Treasurer for the local Chamber of Commerce and is an active member of her community.
Katherine Lander
Manager, Strategic Planning and Development
Katherine Lander has over 20 years of experience in nonprofit arts & culture administration and fundraising. Prior to joining 4A, she held fundraising leadership roles with KET (Kentucky Educational Television), and Actors Theatre of Louisville, and was an Individual Philanthropy Advisor at Centre College. Katherine spent several years working in arts & culture in New York City, having done her graduate internship with Lincoln Center for the Performing Arts, and served on the Development teams at Jazz at Lincoln Center and WNET-New York Public Media.
Read more about Katherine. . .
Prior to her time in NYC, Katherine worked in theatre in the San Francisco Bay Area at  California Theatre Center and TheatreWorks Silicon Valley. Her arts administration career began at Southeastern Theatre Conference (SETC) in Greensboro, NC.
Katherine has also served as adjunct faculty with the University of Kentucky's Arts Administration Program since summer 2020, and previously taught Fund Development for the Arts with the MA in Arts Entrepreneurship program at Purchase College (Purchase, NY). 
Katherine holds a BA in English from Centre College and an MA in Arts Administration from Teachers College, Columbia University.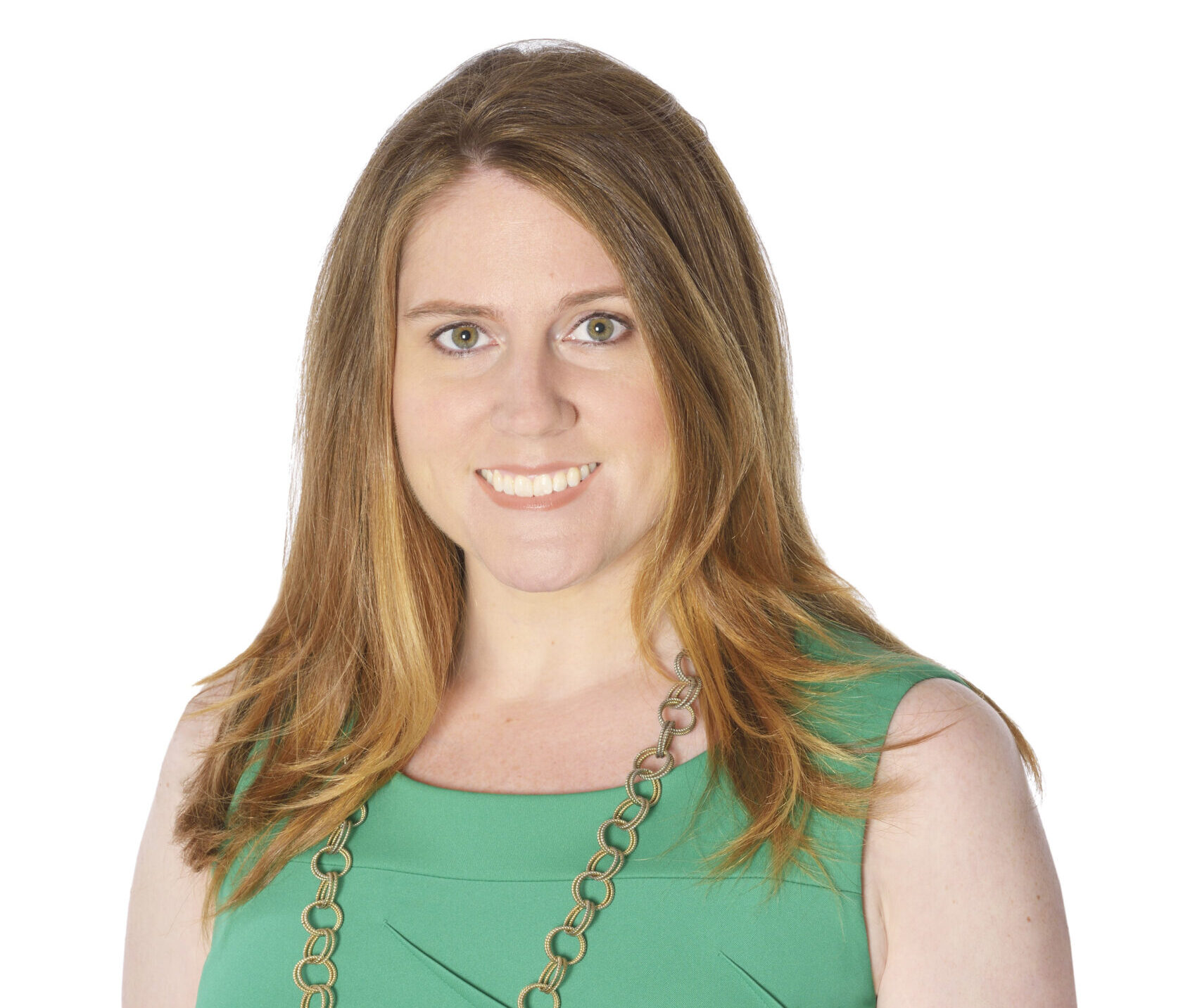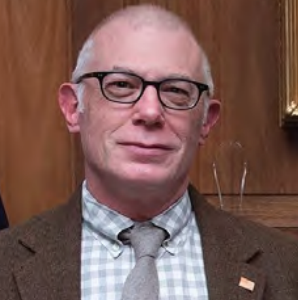 Sebastian Scripps
4A Arts is enormously grateful to its founding sponsor, J. Sebastian Scripps, whose support has enabled the development and implementation of this platform. Mr. Scripps is retired from a career in industrial design and engineering. He now spends his time as a board member for several startups in the medical and environmental fields as well as philanthropy with a focus on education. The majority of his time is family-focused.
Charles L. Reinhart, Chair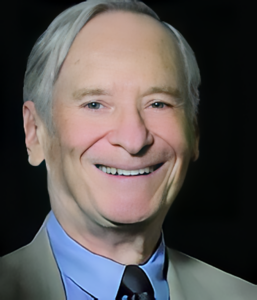 Charles "Charlie" Reinhart was Director of the American Dance Festival (ADF) from 1968 through 2011, and Co-Director of the organization with the late Stephanie Reinhart from 1993 to 2002. Mr. Reinhart was a member of the Board of Directors of the Theatre Development Fund (TDF) for 41 years and is presently a member of the Board of Directors of ADF. Mr. Reinhart has been the recipient of numerous awards including Dance/USA's Honors for Lifetime Achievement in Dance (1994), the Arts Presenters' Award of Merit for Achievement in the Performing Arts (2011), as well as an Emmy Award for the the three part PBS series, "Free to Dance, the African American influence on modern dance." In 1986, the French government awarded Mr. Reinhart with the title of Officier dans l'ordre des Arts et des Lettres for his efforts in introducing French modern dance to the United States. In 2002, he was honored again by the French Government, receiving the title of Commandeur dans l'ordre des Artes et des Lettres. Duke University conferred the honorary degree of Doctor of Fine Arts upon Mr. Reinhart in 2003.
Mr. Reinhart served as Co-Artistic Director for Dance at the Kennedy Center with Stephanie Reinhart from 1996 to 2002 and as Artistic Director from 2002 to 2004. From 1967 to 1978, Mr. Reinhart developed and was the National Coordinator of the National Endowment for the Arts Dance Touring Program. He also developed the dance component of the NEA's Artists-in-Schools Program and served as its National Coordinator from 1970 to 1981. He worked with the Asia Society Performing Arts Program in the early 1960s, and in the early 1970s was a member of its Advisory Committee. In 1974, in addition to directing ADF, he directed the Jacob's Pillow Dance Festival. He served as a military historian in Korea in 1953–54. Mr. Reinhart graduated from Newark Rutgers in 1952 and studied at the graduate school of the University of Copenhagen, Denmark in 1956–57.
Mr. Reinhart founded Charles Reinhart Management and managed Paul Taylor, Donald McKayle, Meredith Monk among many others.  He also has been published in the New York Times, Dance Magazine and the North Carolina Medical Journal.
Ariane Malia Reinhart, Secretary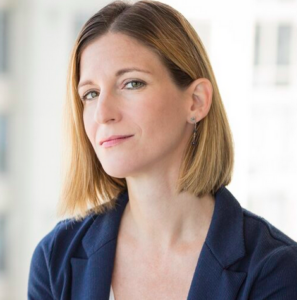 Ariane is a native Manhattanite and earned her BFA from NYU's Tisch School of the Arts.  As a New York based actor, singer, and dancer, she has many stage and film credits with lead roles in independent films including: Inspired (Garden State Film Festival), Mr. Reilly (Manhattan Film Festival) and the upcoming Before I Wake. TV Credits include Diabolical (Discovery ID) and Mysteries of the Castle (Travel Channel).  Theatre credits include Rabbit Hole, The Last Five Years, Sweeney Todd, and the Off-Broadway production Babette's Feast. Solo work has been created for her by directors as diverse as Martha Clarke (Signature Theatre, etc.), Doug Varone (Manhattan Theatre Club, etc.), and Shen Wei (2008 Beijing Olympic Opening Ceremony Director and Choreographer). As an arts administrator, she has worked for The Paul Taylor Dance Company and is now a member of their Board of Directors, Hubbard Street Dance Chicago, The Joffrey Ballet, Hunter College, personal assistant to Marni Nixon, and as a private event planner. As a performance coach, she believes the entire body informs the voice, presence, and self-expression. As such, she is on faculty at The Joffrey Ballet school and has taught at The American Dance Festival, Peridance and privately. Ms. Reinhart lives in Jackson Heights, New York with her husband, Grammy® winning jazz musician, Laurence Hobgood.

Luis R. Cancel, Director
Luis R. Cancel is an artist, arts administrator, and distinguished public servant with a career that spans 30 years leading various not-for-profit and public agencies. He has served as the Head of Cultural Affairs for both New York City (1991-1994) and the City of San Francisco (2008-2011), appointed by Mayor David Dinkins and Mayor Gavin Newsom, respectively. He has served on several Boards including as a member of the Smithsonian Council and on the National Museum of the American Latino Commission, appointed by Speaker Nancy Pelosi. He was Director of The Bronx Museum of the Arts for 14 years and has an extensive cultural facility planning practice.
Cancel earned an M.P.A. from Harvard University in Public Administration; an M.A. from New York University in Museum Management/Arts Administration and a B.F.A. from the Pratt Institute, where he studied painting and printmaking. He is a proud native son of The South Bronx.
Dr. James Frazier, Director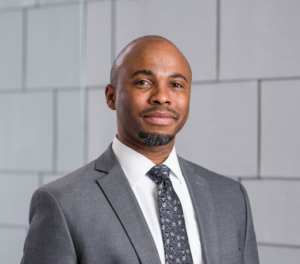 Dr. James Frazier is Dean of the Florida State University College of Fine Arts and a tenured Professor in the School of Dance. He comes most immediately from Virginia Commonwealth University (VCU). During his 18-year career at VCU, Dr. Frazier rose through the ranks from Assistant Professor to full Professor with tenure. He held the positions of Interim Dean (2016-2017), Associate Dean for Graduate Studies and Faculty Affairs (2012-2016, 2017-2018), and Chair of Dance and Choreography (2007-2012). In addition to his work at VCU, for three years (2010-2013), he was Co-Dean of the American Dance Festival (ADF), housed on the campus of Duke University.
Frazier serves as a Visiting Evaluator for the dance accrediting body, the National Association of Schools of Dance (NASD), and since 2015 he has served on the board of the celebrated ADF. In the past, he held the elected offices of President and Secretary of the Council of Dance Administrators (CODA, 2008-2012). He was also an elected board member of the American College Dance Association (ACDA, 2011-2017), representing the Mid-Atlantic Region and he served as Co-Chair of the Diversity Task Force of the International Council of Fine Arts Deans (ICFAD, 2009-2016).
Dr. Frazier's past appointments not already mentioned include: Visiting Assistant Professor of Dance History, Florida State University; Associate Artistic Director, Dance Institute of Washington (District of Columbia); Publicity Coordinator for the Urban Bush Women Summer Dance Institute (1998 and 1999); and adjunct appointments as a dance instructor at Florida A & M University, Florida State University, Temple University and Montgomery College (MD).
As a professional dance artist, Frazier performed and toured with Kokuma Dance Theatre Company (England)and Dallas Black Dance Theatre (Texas), and was a founding member of Edgeworks Dance Theater (Washington, DC). He has worked as a guest or creative collaborator with many others, performing nationally, including engagements at Jacob's Pillow, the John F. Kennedy Center for the Performing Arts, The Dance Place, The Publick Playhouse [sic], Philadelphia's Prince Music Theater, The Joyce (SoHo), and more. His own choreography has been presented at numerous universities, but also at Washington D.C.'s Kennedy Center (Concert Hall and Millennium Stage), The National Museum, and the Carter Barron Amphitheater. He is a past recipient of the Virginia Commission for the Arts Choreographic Fellowship, and in 2009 he was commissioned to create a new ballet for the Richmond Ballet Company.
Frazier earned an Ed.D. in dance from Temple University and both an M.F.A. in dance and a B.S. in marketing from Florida State University. In 2006, he was awarded the Alma Hawkins Award for Excellence in Dance Education for emerging leadership in the field by the Council of Dance Administrators. He was made a fellow in the mentoring program of the International Council of Fine Arts Deans (ICFAD) in 2008. Current and recent affiliations include institutional memberships with the ACDA and the NASD and associate memberships with the ICFAD, the National College Art Association (NCAA) and the College Art Association (CAA).
Bill Burton, Director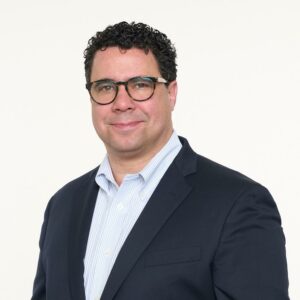 Bill Burton is a renowned political and communications strategist who has served as a senior adviser to political leaders, corporations, and nonprofits in California, Washington, D.C., and around the country. In 2020, Bill founded Bryson Gillette, a consulting firm focused on political, litigation and public affairs projects of all different scales, working with everyone from individuals to some of the most recognizable brands in the world.
Bill was one of the earliest hires on President Obama's first presidential campaign, where he was the National Press Secretary beginning in January 2007. He served in the Obama administration as Deputy White House Press Secretary and Special Assistant to the President. In that capacity, he traveled extensively, both domestically and internationally, advising the president and briefing reporters on both Air Force One and the podium in the White House briefing room. After leaving the White House, Bill co-founded and served as senior strategist for the super PAC, Priorities USA Action, during President Obama's 2012 re-election.
During the 2006 electoral cycle, in which Democrats won control of the House of Representatives, Bill worked as Rahm Emanuel's Communications Director at the Democratic Congressional Campaign Committee. Before that, Bill served as a communications adviser to Democratic Leader Representative Dick Gephardt, Senators John Kerry and Tom Harkin, and others.
Most recently Bill has served as an advisor to Senator Amy Klobuchar's presidential campaign and has worked with leading trial attorneys to build successful messaging campaigns around important cases and issue areas.
Bill is thrilled to work with 4A Arts, believing that arts are both a means to an end and an end in themselves. His childhood was formed by youth theatre, and he continues to be a passionate fan of Broadway, Hollywood, and everything Beyoncé and Taylor Swift.
Since 2015, Bill has made Santa Barbara his home with his wife Kelly Ward Burton and their three kids. Bill loves playing guitar and teaching his son to play basketball.
Paula Lawrence, Treasurer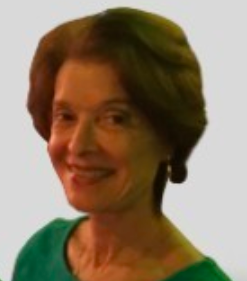 Most recently serving as the Vice President of the Starr Foundation, Paula has served in philanthropy and arts nonprofits in New York City for decades. Drawn to international performance festivals, she served as the Director of Performing Arts for the Japan Society and as the Assistant Director for Performing Arts for the Asia Society. She holds a B.A. from Barnard College and a Master's from Columbia University Teachers College. She lives in New York City with her husband.
Lawrence Ridley, Ph.D, Director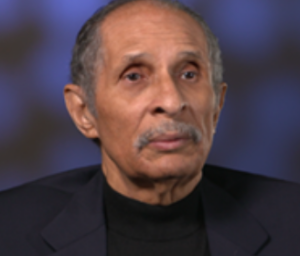 Jazz musician and music professor Larry Ridley was taught to play the violin at the age of five, but later became interested in jazz music and learned to play the bass. After attending the Lenox School of Jazz summer program in 1959, Ridley moved to New York City to pursue a career as a professional jazz musician. In the 1960s, Ridley was active in the New York jazz music scene, playing on tours and in studio recordings with a wide range of notable jazz musicians, including Horace Silver, Sonny Rollins, John Coltrane, Duke Ellington, and Jackie McLean. In 1971, he was hired as a professor of music at Rutgers University's Livingston College, where he developed the college's jazz education program, creating both bachelor's and master's degree programs in jazz performance. He also chaired the National Endowment for the Arts Jazz Panel, served as the coordinator of the Jazz Artists in Schools program, and was the executive director of the African American Jazz Caucus.
Carlos Cuevas, Director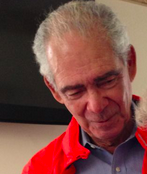 Long-time arts appreciator, political activist, and civil servant, Mr. Cuevas previously served as the New York City Clerk and the Deputy Borough President of the Bronx. During his time as the Deputy Borough President of the Bronx, Carlos advocated for the legalization of domestic partnerships. Not only did he fight for the rights of same-sex couples to establish domestic partnership, he particularly wanted to help older citizens seek their own interests, comfort, and stability. In his own words, "Never forget us abuelitos." Carlos also served on the board of the Bronx Art Museum and currently resides in San Juan, Puerto Rico.
Jodee Nimerichter, Director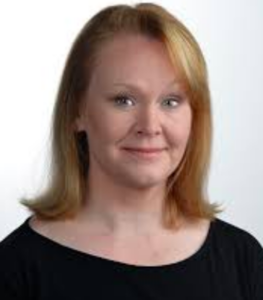 Jodee Nimerichter was appointed Director of the American Dance Festival (ADF) in January 2012. During her tenure, she has expanded outreach and performance programming, created new collaborative partnerships, produced performances in New York City, and launched the successful $3 million Shall We Dance campaign that allowed the festival to purchase its first year-round studios. Ms. Nimerichter served as the festival's Associate Director from 2003 to 2007 and Co-Director from 2007 to 2011. She also worked for the festival from 1991 to 1999 in numerous capacities, beginning as an intern. In 1997, she joined the production team for ADF's Emmy Award-winning series, Free to Dance, a three-hour documentary on the African-American presence in modern dance, for which she was nominated for an Emmy. Prior to returning to ADF, Ms. Nimerichter was a production member of Great Performances: Dance in America at Thirteen/WNET New York, where she co-produced a number of documentaries and television productions. Ms. Nimerichter graduated from New York University (NYU) with a degree in performing arts administration. During college she held internships at ADF, Jacob's Pillow, and Changing Times Tap Dancing Company. Jodee has served on the boards of Arts North Carolina, Mark Dendy Dance & Theatre, and Durham Central Park, as well as the advisory board of Emory College Center for Creativity & Arts and is currently the President of the ADF board.
Ruby Shang, Director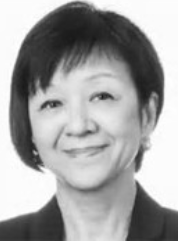 Ms. Ruby Shang joined The Asia Foundation Board of Trustees in 2017. Ms. Shang was Country Director, Asia Director and Advisor at the Clinton Foundation from 2003 to 2015, where she established the Clinton Health Access Initiative (CHAI) in Cambodia, Indonesia, Lao PDR, Papua New Guinea, Thailand and Vietnam. She first implemented CHAI in China as Country Director and assisted the Chinese Ministry of Health to successfully implement a national Care & Treatment program for HIV/AIDS, focusing in Yunnan province and the Xinjiang Special Autonomous Region. In 2008, she assumed additional responsibility for the Clinton Climate Initiative in China, Japan, Korea, Australia, and throughout Southeast Asia, implementing sustainable Energy Efficiency Programs for Building Retrofit and Solid Waste with eleven city governments, as well as Forestry programs with the national Forestry Ministries in Cambodia and Indonesia. In 2011 she became the Asia Director for the Clinton Climate Initiative. In September 2014, she assumed the role of Senior Advisor to the overall foundation and left the Clinton Foundation in October of 2015.
Previously, Ms. Shang performed with The Paul Taylor Dance Company and served as a member of the dance faculties of The Juilliard School, and the NYU Tisch School of the Arts. She was Chair of the Dance Panel for the New York State Council for the Arts, and a member of the Board of Governors for the New York Foundation for the Arts. As a choreographer, Ms. Shang was the recipient of numerous grants, fellowships, and awards from the National Endowment for the Arts, the New York State Council of the Arts, the Rockefeller Foundation, the Asian Cultural Council, the Japan-US Friendship Commission, and a Fulbright Hayes Cultural Award, among others.
Ms. Shang was born in Tokyo, attended the American School in Japan, and graduated from Brown University. She served as a member of Secretary of State Hillary Clinton's Finance Committee for her 2016 Presidential campaign and as a member of Brown University President's Leadership Council for 14 years. Additional Board roles include Impact Investment Exchange Foundation, the Asian Cultural Council, the Bill T. Jones/Arnie Zane Dance Company and The Klosters Forum. She chairs the board of the Asia Pacific Leaders' Malaria Alliance and resides in Singapore.