sonic branding is the new sonic boom
Made Music Studios' Creative Director, Danielle Venne
4A Arts dives into another aspect of the creative economy in our discussion with creative director Danni Venne of Made Music Studio. Her firm specializes in "sonic branding" or, as Danni puts it, "The audio equivalent of a visual logo."
boom. . . !
4A Arts dives into another aspect of the creative economy in our discussion with creative director Danni Venne of Made Music Studio. Her firm specializes in "sonic branding" or, as Danni puts it, "The audio equivalent of a visual logo."
A lot of Danni's work serves as a subconscious, and yet very critical, element of branding. Sounds and melodies play an integral role in the association consumers make with specific brands. As an example, Danni's team crafted this musical creation now inextricably associated with AT&T:
After discussing her professional work and her efforts to inspire her own childrens' creativity, we talk about her creative inspirations. Danni mentions having recently composed the underscoring of a documentary on Marsha P. Johnson and Sylvia Rivera recently featured at Art Basel. The film is not yet released, but this interview hints at what is to come:
What a beautifully-designed piece of a commercial art. . . 
That feels right. 
Danni's musical work exemplifies how creativity figures into unseen elements of our society and economy. Without sonic branding, an element of the Creative Economy, some jobs would not exist and life would be less interesting. Highlighting and elevating such conversations serves the 4A Arts mission to change the narrative around American arts, culture, design, and craft, and to advocate for greater support and funding from elected leaders at the local, state, and federal levels.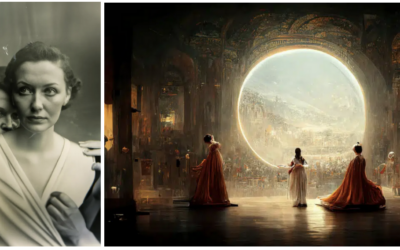 In episode 11 of "Framing the Hammer", we chat with artists Boris Eldagsen and Jason M. Allen about their respective approaches to, uses of, and accolades in artificial intelligence and their artworks. We foster a conversation with opposing views and find that they are actually quite aligned in their views of art and artificial intelligence, not to mention Plato's Theory of Forms and Baudrillard's theory of simulacra.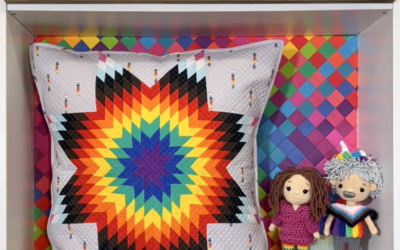 4A Arts recently chatted with Mathew Boudreaux, known in the online crafting world as the "Themperor of Crafting", @mx.domestic.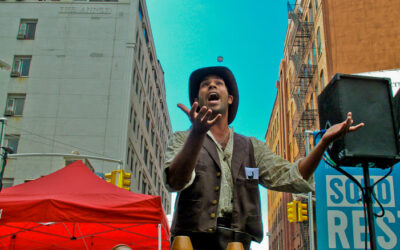 In this episode of Framing the Hammer, we speak with Elena K. Holy, founder and director of the New York International Fringe Festival as well as the 4A Arts general manager.