Indianapolis JAZZ LUMINARY Larry H. Ridley
Indianapolis Jazz Legend
In episode 107 of Framing the Hammer, we chat with jazz legend and 4A Arts board member, Larry H. Ridley. Born in Indianapolis, Larry found a passion for music at the age of five along with the family practice of listening to the Bell Telephone Radio Hour. His mother put a violin into his hand to further his interest and he was soon taken under the guidance of Mildren Lynn with the Indianapolis Orchestra, who fostered musical programming for African American children in the city. 
Indianapolis in the 1930's was the right place at the right time to join a jazz scene with such storied musicians as the Montgomery Brothers, Freddie Hubbard, David Baker, and J.J. Johnson. Besides playing clubs in Indianapolis like George's Bar and the Turf Club (while in high school), Larry and these legendary musicians toured what was then called the Chitlin' Circuit.
Later in college, Larry studied jazz at Indiana University with his friend and mentor, David Baker, who founded the Jazz Studies program at Indiana University Jacobs School of Music. 
Jazz Ambassador
After college, fate took Larry to the University of Natal in South Africa alongside his friend, Darius Brubek for a spell as a teacher. Because of his time in South Africa and his American background, Larry testified in the hearings held during the fall of Apartheid. 
Always committed to education and spreading the appreciation and knowledge of jazz, Larry directed the "Jazz Artists in Schools" program with the NEA, founded the Rutgers University Jazz Studies Program, and founded the African American Jazz Caucus and the Jazz Education Network. 
Listen below to enjoy further looks at the Montgomery Brothers and Freddie Hubbard with whom Larry toured and played. 
Work? Playing jazz wasn't work!
– Larry Ridley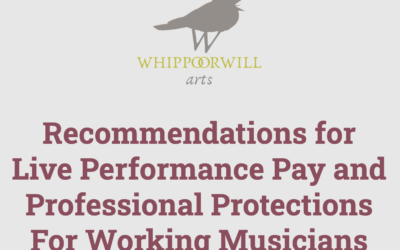 Join us as we chat with Hilary Perkins, founder of Whippoorwill Arts (www.whippoorwillarts.org) a nonprofit advocating for music and musicians that recently underwent a comprehensive report on recommended wages for working musicians. We talk about the report that makes suggested base and graduated pay for musicians of all types, stripes, and locations.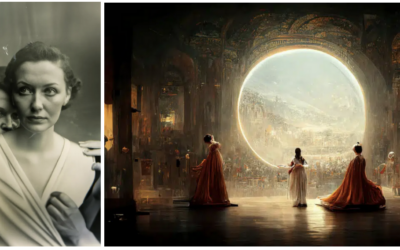 In episode 11 of "Framing the Hammer", we chat with artists Boris Eldagsen and Jason M. Allen about their respective approaches to, uses of, and accolades in artificial intelligence and their artworks. We foster a conversation with opposing views and find that they are actually quite aligned in their views of art and artificial intelligence, not to mention Plato's Theory of Forms and Baudrillard's theory of simulacra.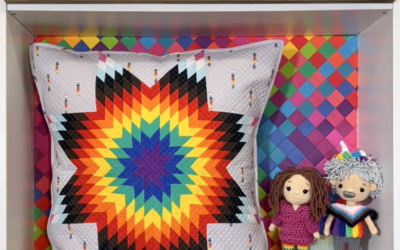 4A Arts recently chatted with Mathew Boudreaux, known in the online crafting world as the "Themperor of Crafting", @mx.domestic.