"WHY CAN'T IT BE ART?" an introduction with 4A Arts Executive Director Gavin Lodge
WELCOME
Hi and welcome to the podcast, "Framing the Hammer", the podcast about art and culture produced by 4A Arts.
The name of this podcast was inspired by my (Gavin's) high school English teacher, Jim Starkey. One day during Gavin's senior year, Starkey walked into class with two nails, a hammer and a frame. Wordlessly, he proceeded to put two nails in the wall, hung the hammer, then hung the frame around the hammer. He then stood back and asked, "Is that art."
For the next 42 minutes, we burgeoning intellects debated whether or not the framed hammer was art. 
And Starkey held court Socratic style by answering every statement usually with a
"why not?"
"It can't be art because you just made it."
"Why not?"
"It can't be art because you made it so quickly."
"Why not?"
"It can't be art because it's just a hammer." 
"Why not?"
"It can't be art because it's just on the school wall."
We aim to be a a catalyst for social change.
– Gavin Lodge
There was no definitive answer.
And how artistic is that?
So, inspired by that moment in Gavin's high school experience, 4A Arts' podcast ponders what is art, who makes it, who cultivates it and who enjoys it.
We hope you'll enjoy this podcast's exploration of how we're all artists, we're all audiences, and the who, what, when, how and why of art.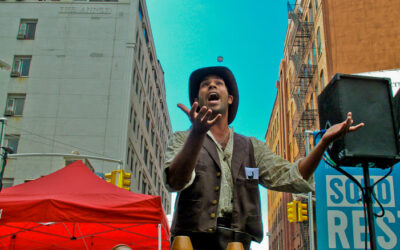 In this episode of Framing the Hammer, we speak with Elena K. Holy, founder and director of the New York International Fringe Festival as well as the 4A Arts general manager.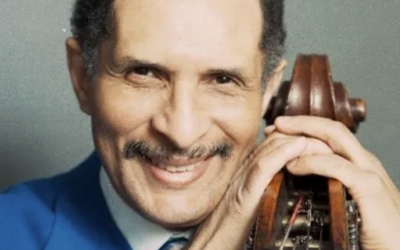 In episode 107 of Framing the Hammer, we chat with jazz legend and 4A Arts board member, Larry H. Ridley. Born in Indianapolis, Larry found a passion for music at the age of five along with the family practice of listening to the Bell Telephone Radio Hour.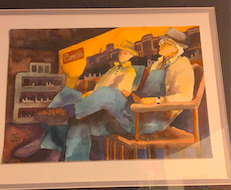 Framing the Hammer episode 106 brings us Troy Plumer, a Louisville, KY-based master's student in history. Troy is an aficionado, though not a trained expert by his own admission, with the era around the Works Progress Administration (WPA) of the Great Depression and arts funding during that period.